SELECTION GUIDE OF HEARING AIDS
Find out what this process is and its steps.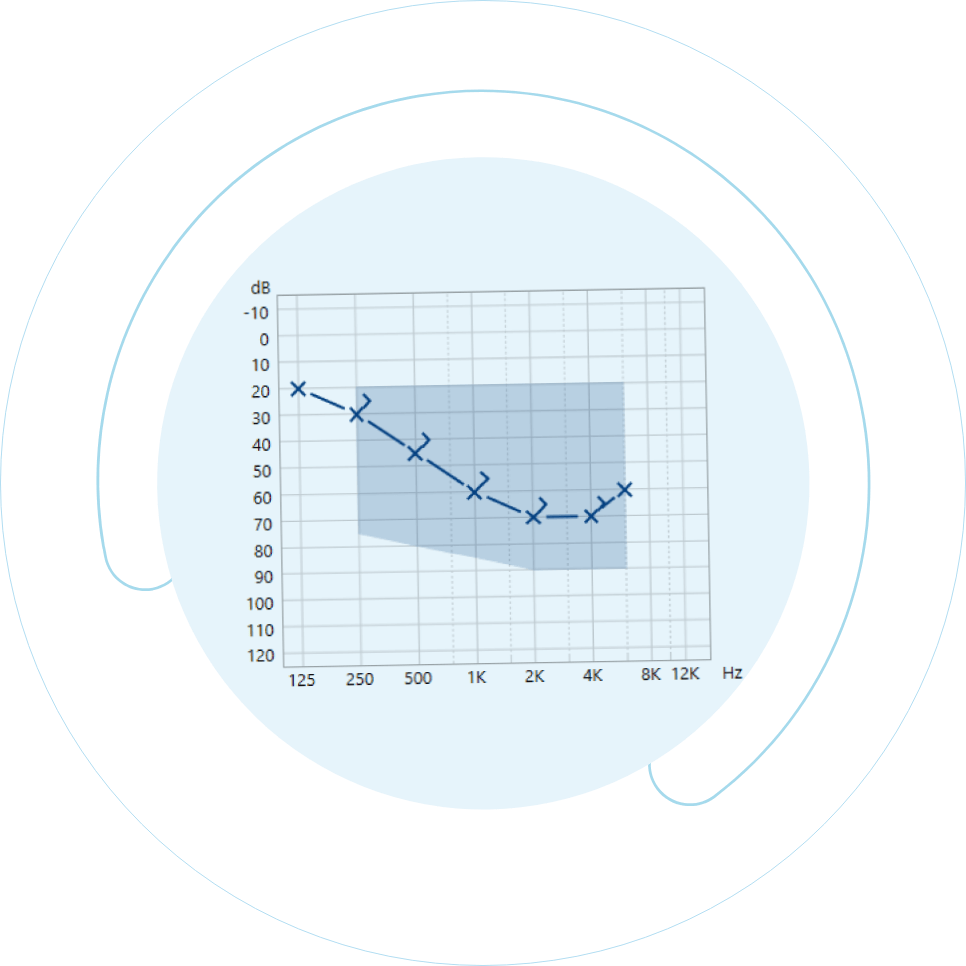 Criterion # 1: Fitting range
An audiological examination or audiogram involves a hearing evaluation by a hearing health professional (an ear, nose and throat specialist - ENT) to identify the type and the level of the hearing loss. In the specifications of each hearing aid we can see this audiogram within a shaded region. So if the audiogram of a potential user is within the shaded region then this hearing aid could be appropriate for him/her. This fitting reange is the manufacturers recommended loudness in db that the hearing aid can handle.
Criteria #2 to 10
2. Category (Suitability / Usability / Durability / Cosmetic)
3. Feedback manager
4. data logging
5. Directionality
6. Noise Reduction
7. Environmental gain tuner
8. Tinnitus Sound Generator (TSG) (if needed is No1)
9. Frequency Shifting (if required is No2)
10. Connectivity & Wireless Accessories